How You Can Help Kids' Harbor Child Advocacy Center
Kids' Harbor, Inc., is a non-profit 501 (C) (3), tax-exempt organization. We depend upon the generosity of local individuals, businesses and organizations to help us continue to provide these needed services to the children of our community, FREE of charge.
Every dollar you provide is an investment in helping children thrive!
Click on the blue Donate box at the lower right to make a secure online donation.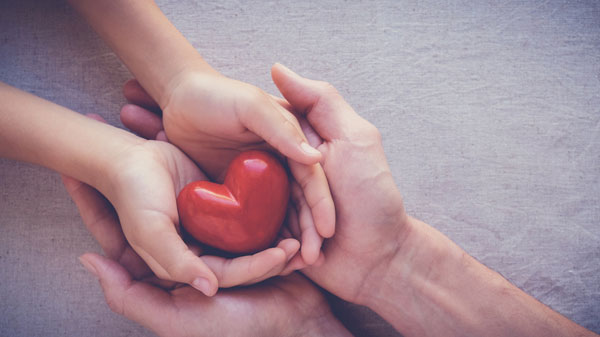 Other ways you can help!
Consider changing your one-time donation to a reoccurring monthly gift through automatic check withdraw.
Enroll your company or organization in a workplace payroll deduction plan for Kids' Harbor
Invite us to speak to your organization about Kids' Harbor
Advocate for the protection of children through legislation.
Sponsor a fundraising and awareness event or host a wish-list drive.
Attend one of our upcoming events.
Sign up to receive our e-newsletter and follow us on facebook to stay up to date on our current events, needs, and opportunities.

Amazon donates 0.5% of the price of your eligible AmazonSmile purchases to the charitable organization of your choice. AmazonSmile is the same Amazon you know. Same products, same prices, same service. Support Kids' Harbor, Inc. by starting your shopping at
smile.amazon.com
Ask Us About Tax Credits
To find out how tax credits can create a mutually beneficial relationship between you or your company and the children in desperate need of help through Kids' Harbor, please contact Jennifer Darnell or Cara Gerdiman at 573-348-6886 (Osage Beach) or 573-336-8634 (St. Robert).
Wish List Items
CLICK HERE FOR THE WAL-MART GIFT REGISTRY
Kid Friendly Drinks
Kool-Aid Jammers
Capri Sun
Small Bottles of Water
Extra Large Canvas
Fidget toys
Tissues
Postage Stamps
Disinfectant Wipes
Card Stock
Copy Paper
Sticky Notes
DVD-R Disks
$10 Gas Cards to help families get to services
Tax Credits
Missouri "Champion for Children" Tax Credits
Champion for Children tax credits are named in honor of former Senator Norma Champion who introduced the original bill in 2006. By contributing to Kids' Harbor, you can help fund the important services we provide and receive a tax credit of up to 50 percent of your contribution.
The process is simple. Donate a minimum of $100 (cash, check or credit card) to the Kids' Harbor. We will send you a simple form that you complete and save with the letter we send. Claim your tax credit in the year in which your donation is made by including the Champion for Children tax credit form with your Missouri tax return. You must file your return by the normal filing deadline (April 15 of the following year).
CFC tax benefit example (based on a 50 percent credit and an individual in the 28 percent tax bracket):
$1,000 Cash Gift……………………………………………………. $1,000
Missouri CFC Tax Credit (50 percent of gift)……………………… – $500
Federal Income Tax Deduction (28 percent bracket)……………. – $280
State Income Tax Deduction (6 percent bracket)………………….. – $60
Net Cost to Donor………………………………………………….. = $160
Note: Tax benefits differ if using Alternative Minimum Tax. In addition, out-of-pocket costs can vary, depending on your individual bracket. Consult your tax advisor with specific questions about your individual tax liability.
For more information, click here or contact the Missouri Department of Revenue Tax Bureau, taxcredit@dor.mo.gov or (573)522-6864 (individual) or (573)751-4541 (business).
Neighborhood Assistance Program (NAP) 70% Tax Credits
Kids' Harbor, Inc. has been awarded $348,704 in 70% Missouri State Tax Credits through the Missouri Department of Economic Development's Neighborhood Assistance Program (NAP) in support of our Prevention, Counseling, and Advocacy Programs. State Tax Credits through the Missouri Department of Economic Development's Neighborhood tax credits are an excellent incentive for business owners who owe Missouri State tax and would like to donate $1,000 or more (in cash, stocks or bonds) to Kids' Harbor. This donation makes you eligible for a 70% tax credit off of your Missouri State Tax return. LEARN MORE